Verify your current settings.
To check the current firmware and bootloader on your device.
Main menu > About EA800
Under the large EA800 Logo, there will be a long S- Number. The end of the number will give you your current firmware. In the image below, the current version is C.15g.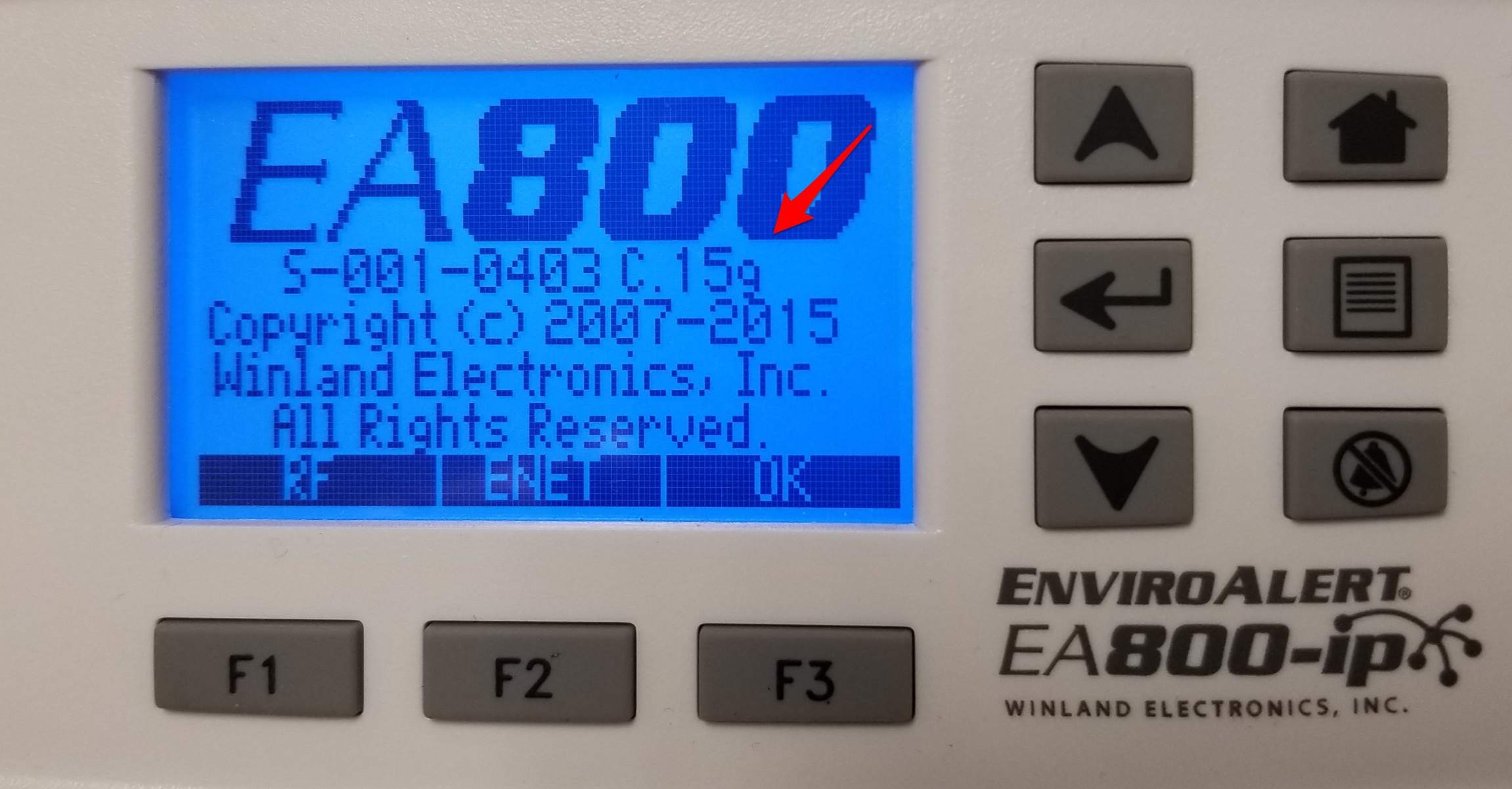 2. To check the bootloader, you must reboot the device. While it's rebooting, you will see the Winland logo, which will also have the bootloader version in a IP=X.X or IP-X.X format. The image below shows the bootloader as version A.6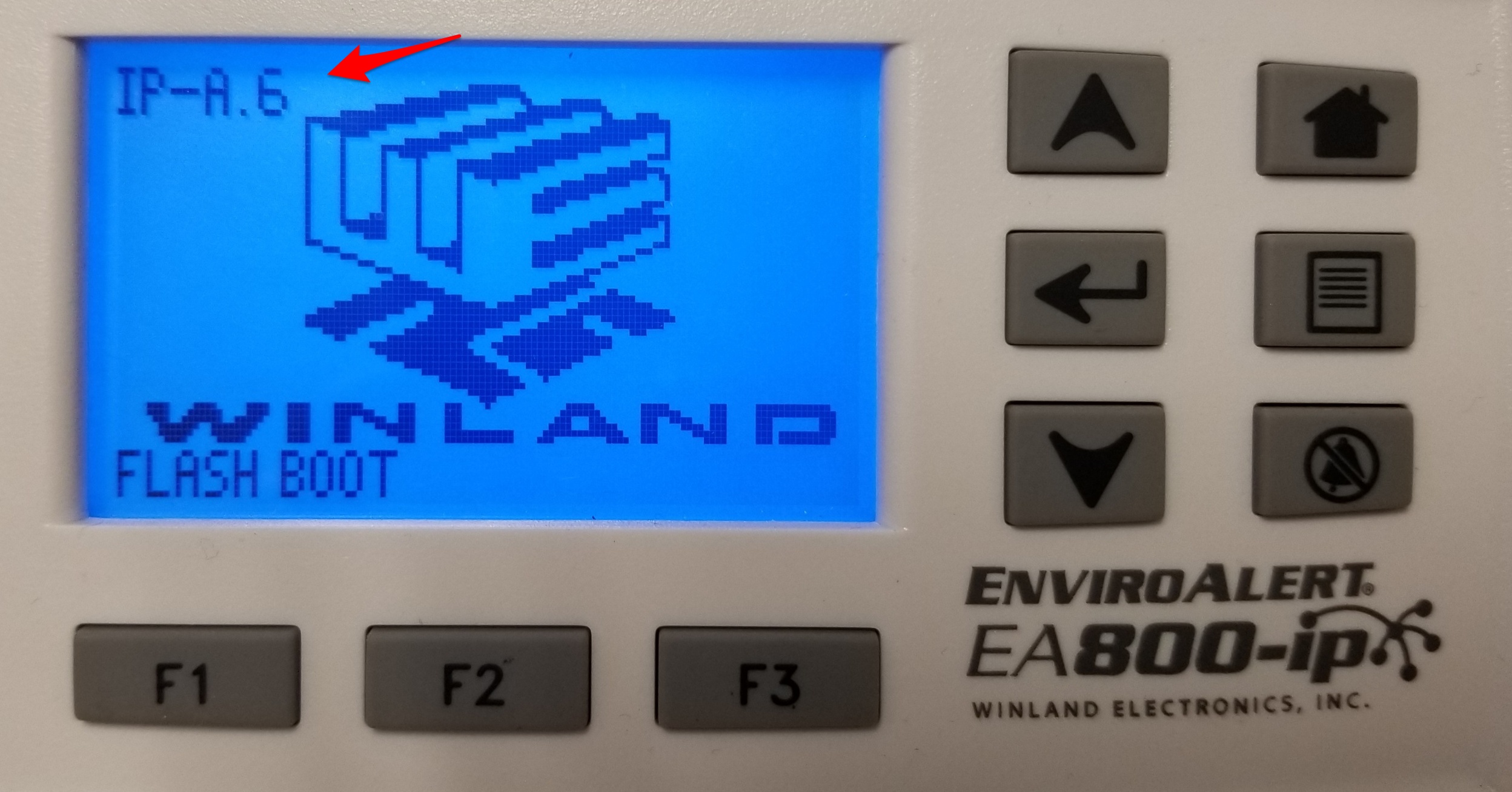 Please ensure you backup all data and configurations prior to updating the firmware.
To upload the firmware you will need:
A USB (Smaller than 32GB. The EA800-ip will not read any USB that is beyond 32GB).
Upload the 3 follows files to the USB
IP800.BIN
IP800_A6.UPB
S0010403_C15g.UPD
Follow the PDF guide.
Memory clearing must be done after a firmware update
Constant Bootload Errors
If you find you are having the device reboot on it's own. There might be a bootloader or a firmware issue. You will need to load each file separately to the USB and leave the USB in the unit while it reboots. This will cause the device to load only the selected file. Start with the bootloader (A6.UPB) and folow the prompts. If the device still reboots, then remove A6.UPB from the USB and only load the firmware (C15G), following the prompts once more.
If you are still running into issues, please reach out to tech support.